The Verlen Kruger Award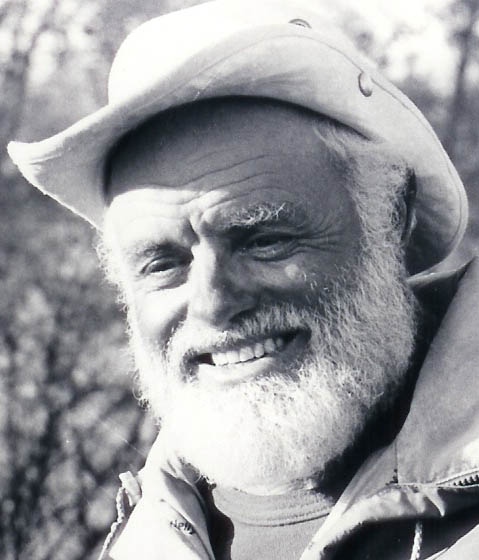 Verlen Kruger
(June 30, 1922 – August 2, 2004) was a world record canoeist from Delta Mills, Michigan. In his lifetime, he paddled over 100,000 mi (160,000 km). This love of paddling was all the more remarkable because he did not start until age 41. Of particular note are the 18,232 mi
Two Continent Canoe Expedition
and the 28,040 mi
Ultimate Canoe Challenge
, the longest canoe journey ever. For more details on his accomplishments, read the story in Rapid Media's online edition of
Canoeroots Magazine
.
Verlen was named "The River Guardian" at the 2003 Quiet Water Symposium. This was a heartfelt honor from the entire mid-Michigan paddling community. He was recognized for his outstanding achievements and records in paddle sports, for bringing international awareness to our environmentally sensitive waterways, and for fostering stewardship of our treasured water resources.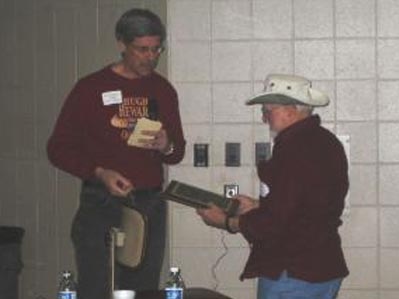 As a further honor to Verlen, the award was named for him for subsequent years, becoming "The Verlen Kruger Award". It is given annually to a person (or persons) who has supported and promoted paddle sports along with water conservation, education, or history in Michigan. The recipient of this award receives a commemorative paddle, and a brick on which the date and the name of the recipient is engraved. A duplicate brick will be added to the walkway around the Verlen Kruger Memorial located by the Grand River in Portland, Michigan. The recipient's name is also engraved on a plaque that is housed at the AuSable River Center in Roscommon, Michigan.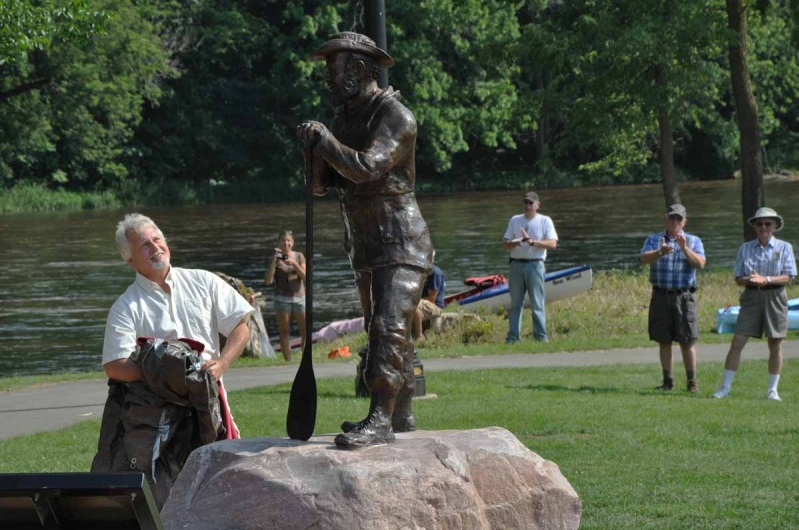 In 2017, the award was presented to Dean Sandell. Dean helped plan the first Quiet Water Symposium in 1996. Prior to that, he created the Island Explorer's Water Trail in the St. Marys River with Lime Island as the host island.
In 1992, he was a USA team member of Superior - Baikal Connect an international team, led by John Andersen, Duluth, MN, that included Canadians and Russians who paddled in both Lake Superior and Lake Baikal, located in southern Siberia, Russia,. The team also included Verlen Kruger.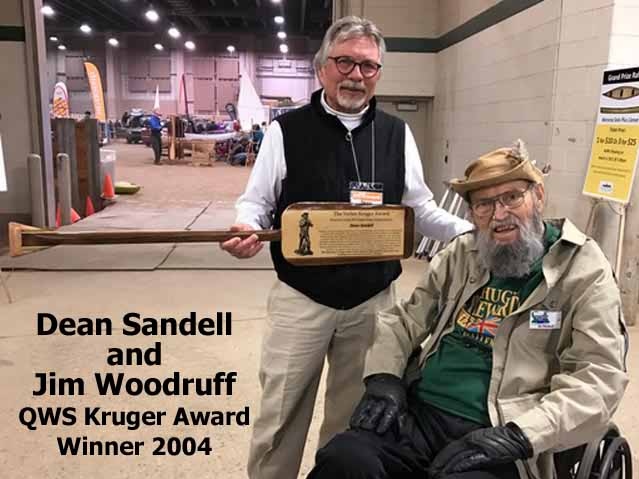 In 1993, Dean helped support the Finlandia Clean Water Challenge, a 1,000 mile canoe/kayak race from Chicago to New York. In 1996, Dean hosted the Great Lakes Regional Water Trail Conference near Sault Ste Marie, Canada that included national leaders like Andy Knapp and Dave Getchell with Verlen Kruger as the keynote speaker.
Below is the text which appears on the 2017 Verlen Kruger Award.
Working within the Michigan Department of Natural Resources, Dean Sandell was an early advocate for Michigan water trails. Working with other visionaries, he helped get public funding for the Michigan Heritage Water Trails Program in 2002, and then consulted on the designs of a water trail on the St. Joseph's River, the Tip of the Mitt, and around Drummond Island. Dean was one of the first two landscape architects hired to join the foresters in the MDNR. He is also an avid outdoorsman, paddler, and an award winning photographer. His experience as an educator dedicated to the wise use of our state and nation's natural resources has helped to bring our water resources to new generations of paddling enthusiasts.

With this award, the Quiet Water Society celebrates Dean Sandell's long service to paddlers and campers in enjoying and restoring the waters we share.

Verlen Kruger Award Recipients
| | | | |
| --- | --- | --- | --- |
| 2003 | 2004 | 2005 | 2006 |
| Verlen Kruger | James C. Woodruff | Janet Gross & Dave McCune | Gloria Miller |
| 2007 | 2008 | 2009 | 2010 |
| Albert Schultz | Dan Smith & Mike Smith | Karl Pearson | Charlie Parmalee |
| 2011 | 2012 | 2013 | 2014 |
| Doug Carter | Jay Hanks | Russ Hicks | Jean Kinnear |
| 2015 | 2016 | 2017 | 2018 |
| Ron Sell | Tiffany & Patrick Van DeHey | Dean Sandell | |