Planning Committee
Over the course of the year, the Planning Committee will met 12 times to create and coordinate the event you will see in March. In addition, each board member leads a subcommittee and puts in countless hours to bring you what we feel is a unique opportunity to come together to celebrate outdoor adventure.
The members of this year's Planning Committee are: Emma Bailey, Richard Bailey, Robin "Sweep" Barfoot, Doug Carter, Loretta Crum, Gary De Kock, Linda De Kock, Allen Deming, Mike Fila, Virginia Fila, Pat "Flipper" Harrington, Russ Hicks, Kathy Kulchinski, Jerry Link, Tim Machowicz, Tim Muhich, Rod Ritchison, George Stockman, and Anita Twardesky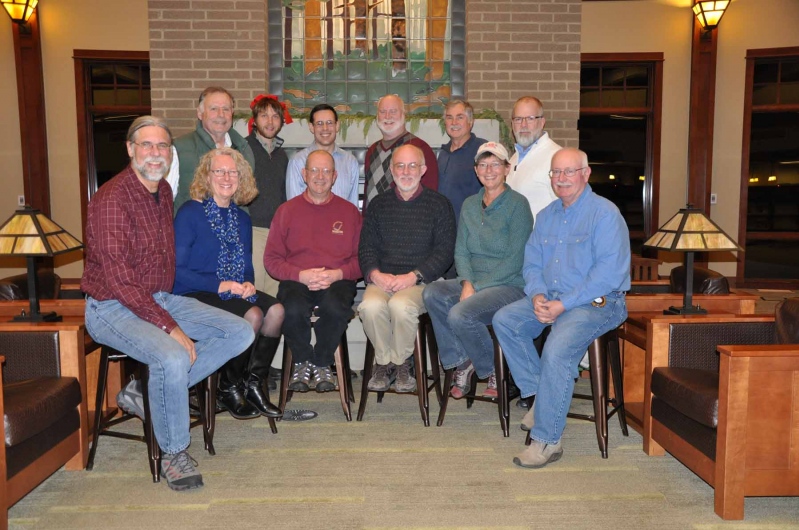 Without the original vision of Janet Gross and Dave McCune, 2005 Kruger Award winners, QWS would not have been launched back in 1996. The unselfish dedication of our Planning Committee members has maintained the Quiet Water Symposium's fine tradition.
This year is the 22nd anniversary of the Quiet Water Symposium. Some members of our committee have served since the first symposium in 1996. This represents over two decades of effort by volunteers who continue to give back to the sport. Their hope is simply that you who love to be outdoors will continue to come together to learn, teach and laugh. The symposium staff hopes and trusts that, one year at a time, you will help us bring together others who share this love of adventure and for the lessons we learn when we venture beyond the familiar.
Thanks to all who join us and who return year after year to keep the community of outdoor enthusiasts alive and well. As long as nature provides a path, we and our friends will set out to discover where it leads.
Gary De Kock
Planning Committee Chair
The Quiet Water Society