The Verlen Kruger Award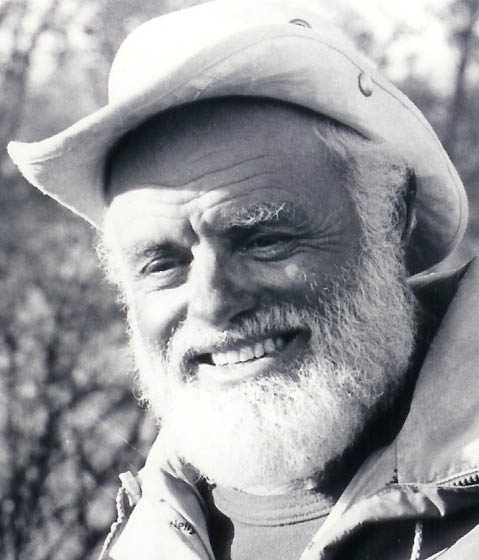 Verlen Kruger
(June 30, 1922 – August 2, 2004) was a world record canoeist from Delta Mills, Michigan. In his lifetime, he paddled over 100,000 mi (160,000 km). This love of paddling was all the more remarkable because he did not start until age 41. Of particular note are the 18,232 mi
Two Continent Canoe Expedition
and the 28,040 mi
Ultimate Canoe Challenge
, the longest canoe journey ever. For more details on his accomplishments, read the recent story in Rapid Media's online edition of
Canoeroots Magazine
.
Verlen was named "The River Guardian" at the 2003 Quiet Water Symposium. This was a heartfelt honor from the entire mid-Michigan paddling community. He was recognized for his outstanding achievements and records in paddle sports, for bringing international awareness to our environmentally sensitive waterways, and for fostering stewardship of our treasured water resources.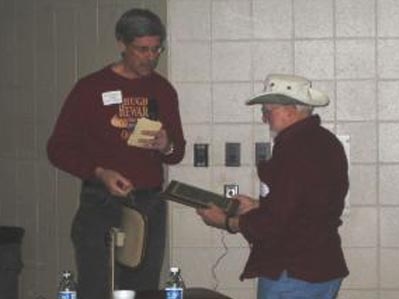 As a further honor to Verlen, the award was named for him for subsequent years, becoming "The Verlen Kruger Award". It is given annually to a person (or persons) who has supported and promoted paddle sports along with water conservation, education, or history in Michigan. The recipient of this award receives a commemorative paddle, and a brick on which the date and the name of the recipient is engraved. A duplicate brick will be added to the walkway around the Verlen Kruger Memorial located by the Grand River in Portland, Michigan. The recipient's name is also engraved on a plaque that is housed at the AuSable River Center in Roscommon, Michigan.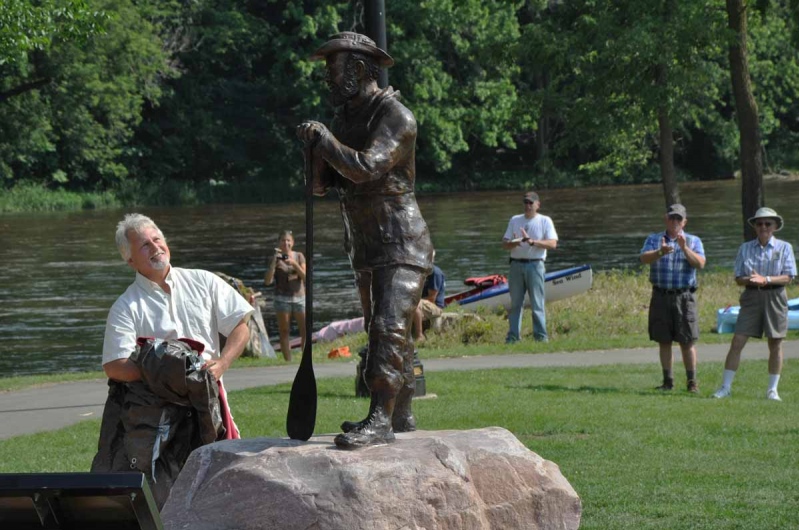 In 2016, the award was presented to two remarkable people who are tireless supporters of the Port Austin Kayak Symposium, the DNR Outdoor Adventure Center in Detroit and the Detroit Heritage River Water Trail. At our next event, please visit the Riverside Kayak Connection booth and congratulate our 2016 Verlen Kruger Award winners, Tiffany and Patrick Van DeHey.
Verlen Kruger Award Recipients
| | | | |
| --- | --- | --- | --- |
| 2003 | 2004 | 2005 | 2006 |
| Verlen Kruger | James C. Woodruff | Janet Gross & Dave McCune | Gloria Miller |
| 2007 | 2008 | 2009 | 2010 |
| Albert Schultz | Dan Smith & Mike Smith | Karl Pearson | Charlie Parmalee |
| 2011 | 2012 | 2013 | 2014 |
| Doug Carter | Jay Hanks | Russ Hicks | Jean Kinnear |
| 2015 | 2016 | 2017 | 2018 |
| Ron Sell | Tiffany & Patrick Van DeHey | | |