More great events!
The 18th Hugh Heward Challenge
Saturday, April 29, 2017
On the Grand River in Mid-Michigan
Fee: $10.00 per person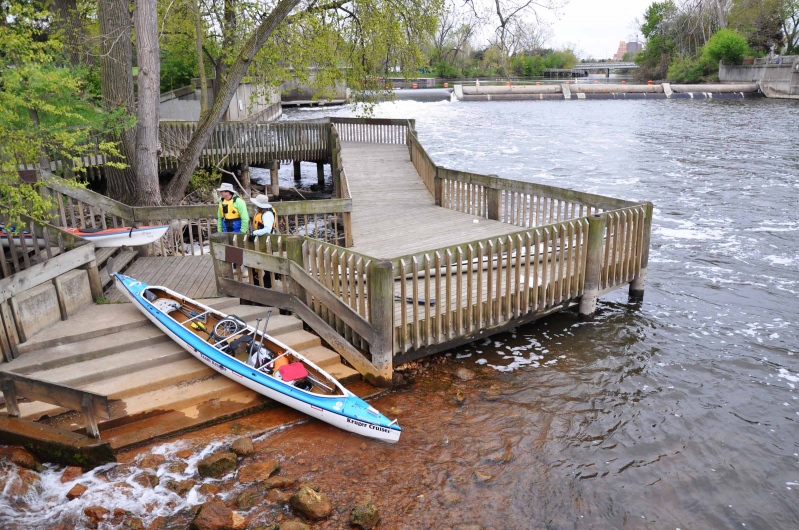 The Hugh Heward Challenge is open to all paddlers. Experienced paddlers may wish to paddle the "full Hugh," a 50-mile route; recreational paddlers may wish to consider the two abbreviated routes: the 25-mile "half Hugh" or the 13-mile "quarter Hugh." All three routes finish at Thompson Field in Portland, Michigan, the site of the Verlen Kruger Memorial. This event takes place rain or shine.
Registered paddlers receive a certificate of completion upon arrival at Thompson Field in Portland. You are encouraged to stay and enjoy the company of your fellow paddlers. Food will be available at the finish for a small donation.
Presentation of the annual Jim Woodruff Award takes place between 4 and 5 p.m. This award, sponsored by the Verlen Kruger Memorial, is presented each year for outstanding behind-the-scenes contribution to the Grand River and the paddling community.
---
---
27th ANNUAL WMCKA SYMPOSIUM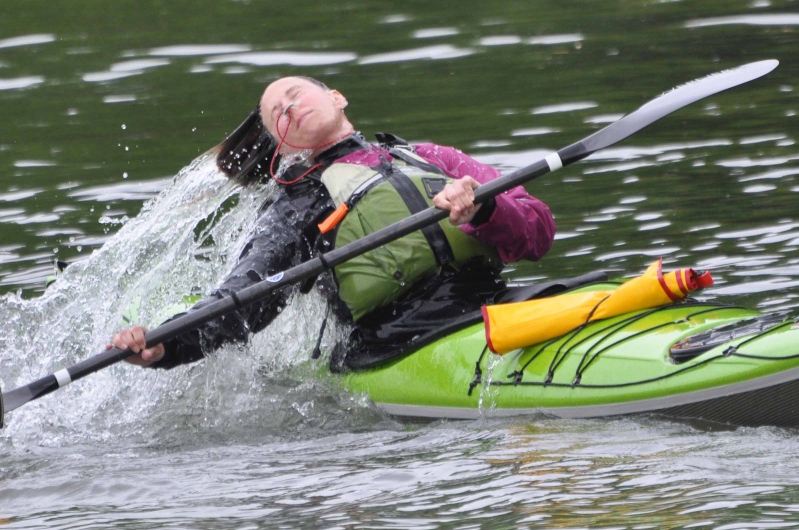 MAY 26 to 29, 2017
MEMORIAL DAY WEEKEND
The 2017 WMCKA Symposium will take place, May 26th to 29th, at the YMCA Camp Pendalouan's facilities on Big Blue Lake.
Geared towards the beginning to intermediate kayaker, the WMCKA Symposium offers 2 1/2 days of jam-packed kayak instruction with a very low instructor/student ratio. Instruction takes place on and in the warm water of Big Blue Lake. On land instruction takes place on the grounds of Camp Pendalouan which offers you all the comforts of home.
---
---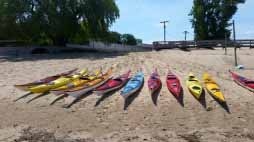 8th Annual Port Austin Kayak Symposium
Friday, June 23 - Sunday, June 25, 2017
Riverside Kayak Connection is happy to present the 8th Annual Port Austin Kayak Symposium (PAKS). We welcome you to join us in the beautiful Village of Port Austin, Michigan, on the shores of Lake Huron.
Port Austin Sea Kayak Symposium is a small friendly symposium where the teaching is entirely student driven. Tell us what you want to learn and we will coach you at your own speed in a fashion in which you learn.
---
---
Parade of Paddles
July 1st, 2017
Parade de Pagaies
Sault Ste. Marie, Canada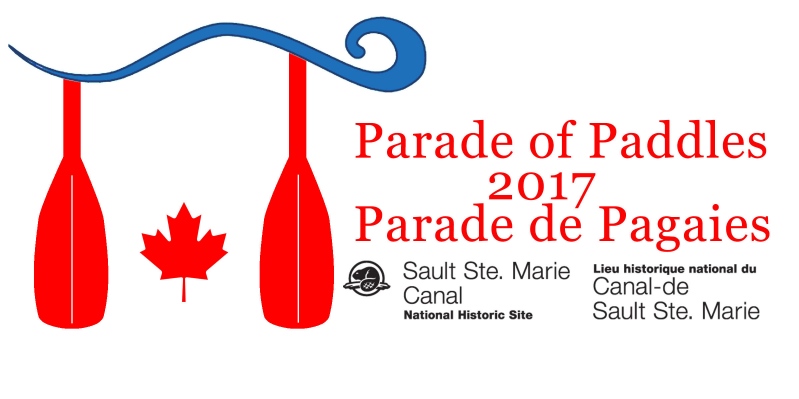 This event welcomes paddlers to decorate their canoes and kayaks in red and white and join an historic Voyageur brigade in a paddle parade! Pass through the recreational lock at the Sault Ste. Marie Canal National Historic Site, and follow the St. Marys River along the waterfront of Sault Ste. Marie to kick off Canada Day.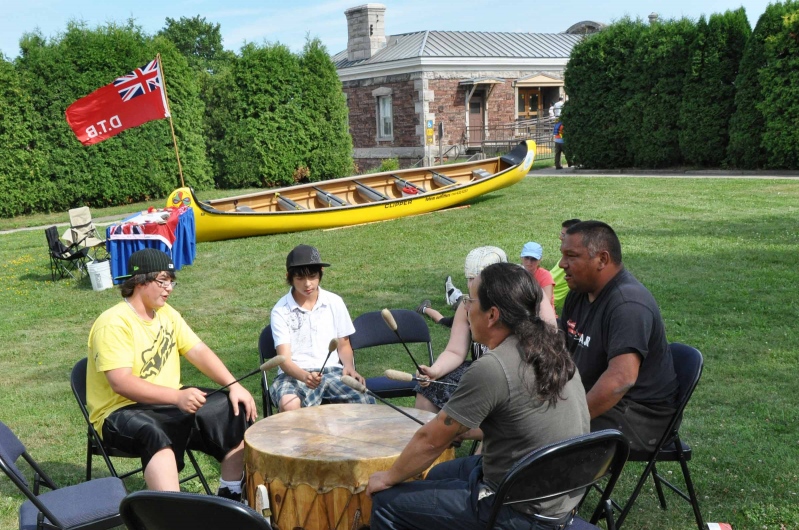 The parade will converge upstream at the Sault canal on the morning of July 1
st
, 2017 and lock through en masse at 10:30 am. We are aiming for 150 or more paddlers to join us in celebrating Canada's 150
th
anniversary!
This event is recommended for experienced paddlers, as there will be some areas of current to navigate. Traditional music and activities will be offered to engage visitors who want to watch the parade from the perfect vantage point - the lock wall. Watch for updates on our Facebook - Sault Canal National Historic Site, twitter @SaultCanalNHS, and our website
www.parkscanada.gc.ca/sault
. For more information email
info-saultcanal@pc.gc.ca
or call 705-941-6205.
---
---
Lake Superior Voyageur Canoe Brigade
July 2 - August 19, 2017
Naturally Superior Adventures
Wawa, Ontario Canada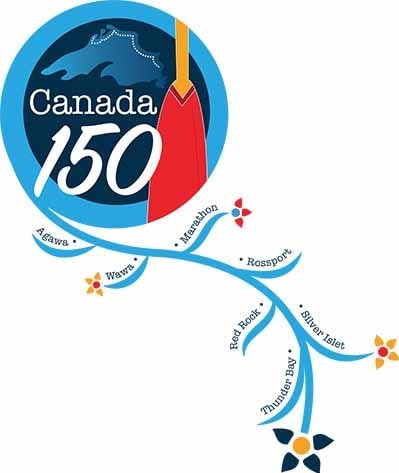 To celebrate Canada's 150th birthday in the summer of 2017, Naturally Superior Adventures is recreating the Canadian fur trade experience with the Lake Superior Voyageur Canoe Brigade.
The program consists of 6 guided, all-inclusive wilderness adventures in replica 36-foot voyageur canoes. Starting July 2nd from Sinclair Cove in Lake Superior Provincial Park, each "brigade" will travel 6- to 10-day legs, finishing August 19th at Old Fort William in Thunder Bay.
The route traces the same coastline that was paddled by the fur-trading voyageurs in Canada's early days, two centuries ago. In 2017, as part of Canada's sesquicentennial, this shoreline will officially be designated as the Lake Superior Water Trail, a part of the 24,000-kilometre-long Trans Canada Trail.
Our plan is for each of the 6 sections, or "brigades," of our journey to focus on a quintessential Canadian theme, including First Nations, voyageurs, French-Canadian culture, Canadian art, music and explorers. Each segment may also feature a "paddling minstrel" to serenade participants around evening campfires.
Voyageur canoes are 36 feet (12 metres) long, 5 feet (1.5 metres) wide and carry 12 to 14 paddlers (and their camping and cooking gear and food) on multi-day trips. They're very stable, seaworthy, easy to paddle and well suited to Lake Superior.
For more details, download the
trip newsletter
.
.
---
---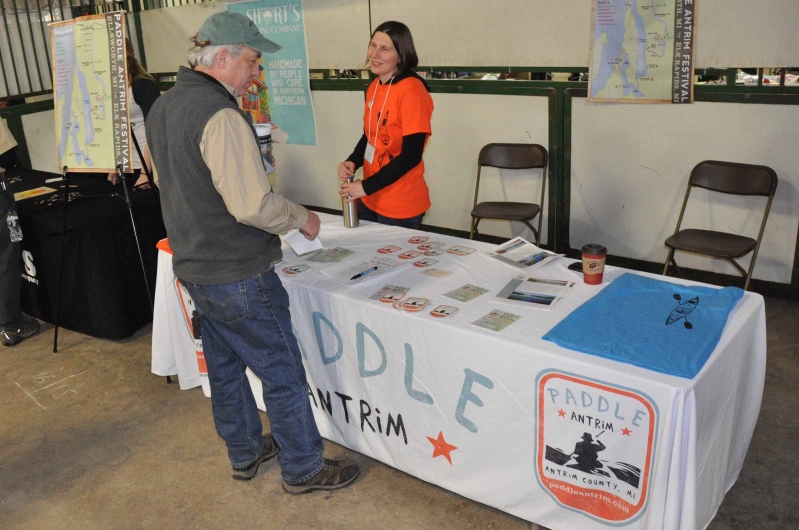 Paddle Antrim Festival
Ellsworth, MI
September 15-16, 2017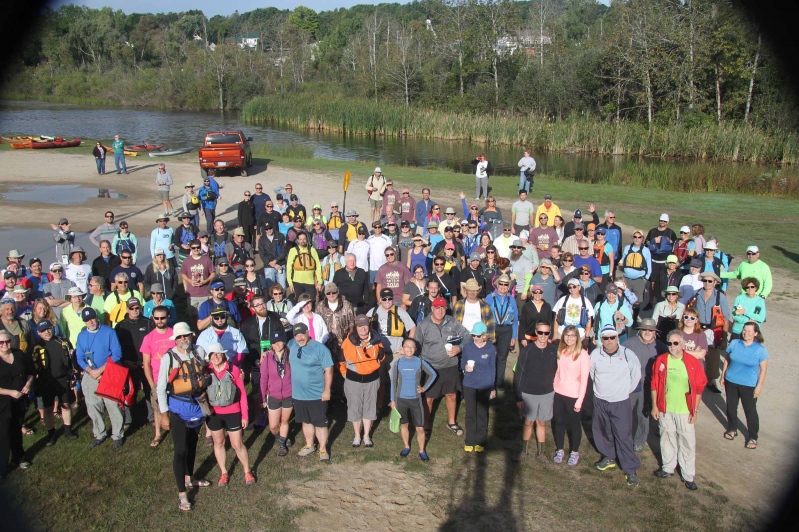 The Paddle Antrim Festival celebrates and bring awareness to the amazing waterways of Northern Michigan. The Festival includes a two-day kayak paddle covering over 42 miles of Northern Michigan's Chain of Lakes as well as many wonderful events hosted by the local communities.

It is a choose your own adventure where you can paddle one or both days and decide how far you want to go. There are dropout points strategically placed along the route so you may go anywhere from 7 miles to all 42 miles.